Switzerland's
dual education system
Switzerland's dual education system with basic training in a company and vocational school is unique and is considered a success factor for the economy worldwide.

The three-year training takes place at three learning locations. Four days a week, the apprentices acquire practical vocational knowledge in the training company and at the same time work in the production process. Once a week, the vocational school provides general education as well as theoretical basics for practicing the profession. In addition to the training company and the vocational school, the inter-company courses form the third pillar of the training to become a baker, confectioner and confectioner. All apprentices attend these courses for several days during their apprenticeship. The focus is on practice-oriented basic knowledge, manufacturing processes and the use of industry-specific machines and equipment.

The strength of vocational training in Switzerland is its direct link to the world of work. After completing this training, qualified professionals have access to further education opportunities leading to a vocational diploma, a vocational baccalaureate, all the way to a university of applied sciences (bachelor's degree) or a university degree (master's degree). Richemont Fachschule actively supports apprentices and professionals with comprehensive training and continuing education.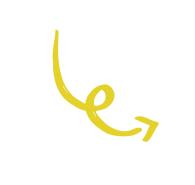 Richemont Swiss Centre of Excellence
We make world champions
After completion of the apprenticeship, the Richemont Vocational School coaches and trains Switzerland's best professionals in the field of bakery, pastry and confectionery for the WorldSkills - the world's largest vocational training event. And with success! At the 45th WorldSkills in Kazan 2019 (Russia), Sonja Durrer has won gold in the bakery-confectionery. Switzerland has thus won the WorldSkills title for the second time in a row, after Ramona Bolliger (Abu Dhabi 2017).
Swiss Bakery, Pastry & Confectionery
Blended Learning
The dual education system has proven very successful and is admired worldwide. Especially in the area of vocational apprenticeships, Switzerland is a leader. Other countries should also be able to benefit from this strength and raise their level of education. In cooperation with Global Swiss Learning AG, Richemont expertise is now available in digitalized form (blended learning).
Swiss Bakery, Pastry & Confectionery
The digital course "Swiss Bakery, Pastry & Confectionery Professional" is also built on three pillars - similar to the classic, Swiss vocational training system. Teaching and learning of theory, but also of craft skills, is done at home with various forms of e-learning. In the "home bakery," the student makes products according to specifications and gains hands-on experience with baking experiments. In the vocational school, the student then consolidates what he or she has learned and applies it in practice with many examples.

The training program is a perfect blend of theoretical knowledge and high-quality practical training to bring elite bakers to the job market according to Swiss standards.

We are happy to consult you in Digital Learning.
Interested in more information?